Professional
Welder
for
Personal
or
Commercial
Welding
Projects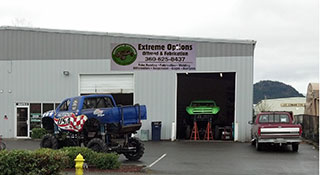 Are you looking to hire a professional welder for your custom fabrication and tube bending projects?
If yes, then look no further as we at Extreme Options Fabrication are one of the best welder services in the area.
Our professional welder services include:
Welding

Custom fabrication

Tube bending services

Welding done in the wrong manner can decrease the beauty of the substance instead of enhancing its look. Therefore, always trust a reliable and trustworthy welder for your custom fabrication and tube bending needs.
Custom
Fabrication
for
the
Automotive
or
Commercial
Industry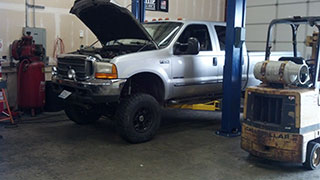 Custom fabrication always lends a personal touch to the object. Customizing an automobile is one of the many ways to tell the world that it belongs to you.
When it comes to custom fabrication and tube bending, our expert welder team can create anything and everything that you can dream of.
The process of custom fabrication and tube bending includes the following:
Casting

Welding

Milling

Turning

When choosing a custom fabrication and tube bending welder shop, a person should always look at the experience that the company has. Having been in this industry since 2007, we have a huge base of satisfied customers who have trusted us as their welder of choice.
Tube
Bending
for
4x4
Customization
and
Industrial
Projects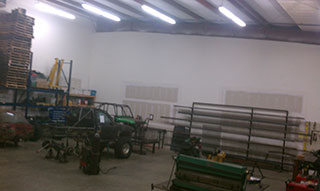 Extreme Options Fabrication is a family owned custom fabrication and tube bending welder business which strives to provide the best services to its customers.
We believe that all our clients are important irrespective of the size of the job. The custom fabrication and tube bending services that our welder experts offer range from simple to complex.
An increase in the trend of off road activities has been seen in recent times.
People in large number are indulging in this activity, in which, security remains one of the most important issues.
Roll cages are helpful in saving the occupants when the vehicle is involved in an accident. If you enjoy off-roading, our custom fabrication and tube bending welder services can create a roll cage for you to your specifications.
Tube bending services form an important part of the industrial work. We provide tube bending welder services to individual customers as well as to the following industries:
Automotive

Retail

Commercial

We have professional welders and also provide custom fabrication services for area residents and business owners. We also deal in CNC tube bending services to create customized 4x4 roll cages.
To find out more about our services, call us at 360-284-4355 or 888-284-4403.