Roll
Cages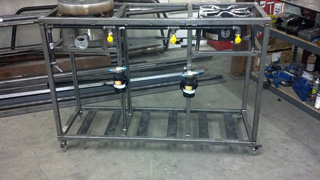 We are a locally family-owned and operated business since 1977 serving the nationwide commercial fabrication industry and vehicle fabrication with top quality services for all customers including the 4-wheel drive and UTV enthusiasts!
While we have a customization shop that specializes in a wide range of products, equipment and services, we are also a leading source forroll cage kits that are:
Top-grade products
Engineered and manufactured in the USA
CNC bent from 1-3/4" x .120 DOM tubing
Bent & notched
Shipped in raw finish
We bring the finest kit on the market, manufactured in-house with the highest quality tooling available at the most competitive pricing. While some of our competitors offer HREW rather than DOM tubing, we want to provide our customers with products to withstand off-road abuse and designed to last a lifetime.
Call the professionals at Extreme Options for not just the right choice, but a smart choice!
Roll
Bars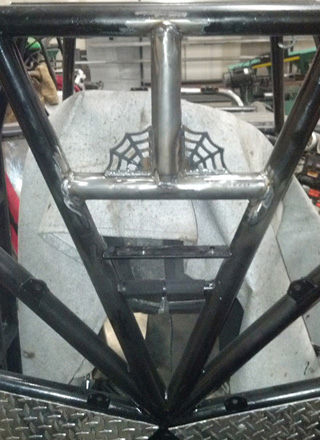 There are few experiences that compare with taking your hardcore rugged truck or UTV out for a challenging drive in the mountains, tackling sand dunes, boulder crawling or mud boggling!
While it may be all about the feeling of freedom and going fast, there is always the potential for risk.
Our roll bars provide structural safety to protect the driver and occupants with:
Safety features and protection done right
Extreme rollover protection for your vehicle
Style and design solutions
High-quality durability
Perfect housing for lights to add a distinctive look to your vehicle
We have raised the standard for providing structural strength while setting your vehicle apart with a rugged style that projects your true nature!
Call us – we're the right company to get the job done right!
Roll
Cage
Manufacturer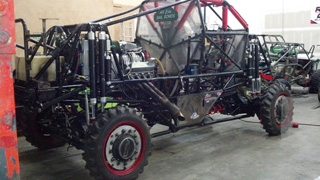 We have a long history as a roll cage manufacturer as well as other accessories for a variety of applications ranging from mild to wild!
Included among our broad range of products are the best fitting DIY roll cage kits on the market at the most competitive pricing using the highest quality tooling available:
Jeep XJ Hybrid DIY kit
Jeep TJDIY Front Add-on
Jeep TJDIY Full Cage
79-83 Toyota DIY kit
84-89 Toyota 4Runner DIY kit
84-88 Toyota X-Cab DIY kit
89-95 Toyota Reg Cab DIY kit
Polaris RZR XP 1000 flat top kit
Polaris RZR XP4 1000 Flat top kit
All of our products are engineered and manufactured in our facility with computer numerically controlled bending of 1-3/4" x .095 drawn over mandrel tubing.
When you want to find just the right roll cage kit to add to your rig, look to us for a budget-friendly perfect fit and great style.
Call Extreme Options for expert tips and additional instructions as needed to make an efficient
Installation. 888-284-4403 or 360-284-4355