Fabrication
and
Welding
Services
for
Personal
or
Commercial
Uses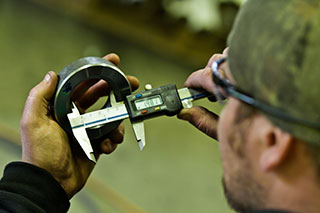 Metal parts fabrication, or custom fabrication, is often related to the building up of a structure by assembling different parts and welding them together.
Services related to parts fabrication / custom fabrication are carried out by various companies. However, we, at Extreme Options Fabrication offer our customers avast array of services related to parts fabrication.
Every custom fabrication job that is performed by our trained staff is accomplished with perfection.
We also provide different services related to welding for our clients. Our parts fabrication services can be used for personal as well as for commercial purposes. These include:
Steel welding
Aluminum MIG welding
Dual Shield welding
TIG welding
Parts
Fabrication
and
Customization
for
Off
Road
Trucks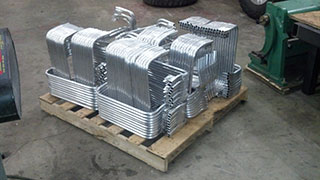 Off road trucks are every adventure seeker's first choice, and a customized truck adds a personal touch to your adventure.
We are a one stop shop for all you requirements related to:
Accessories
Off road parts
Customization of trucks
Our experts always strive to work in the favor of the clients and help them in customizing their stock truck into an off road truck. When it comes to parts fabrication, residents should always contact the professionals of the industry.
In order to enhance your experience off the road and to enjoy the thrill, get your truck customized according to your requirements with the help of our experts. We know custom fabrication and are eager to use our skills for you.
Custom
Fabrication
of
Parts
for
Small
or
Big
Projects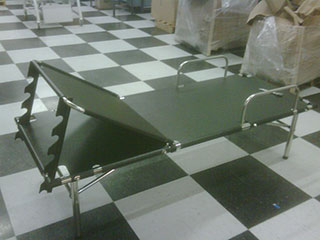 We at Extreme Operations Fabrication have been in the parts fabrication industry since 2007 helping our clients in realize their dreams.
We specialize in the process of custom fabrication so that when your project gets completed, it looks exactly like you envisioned.
With a motto to build anything and everything that you can dream of, our experienced parts fabrication staff is ready to help you from Monday to Friday.
For all your big or small custom fabrication projects, always contact us, as with the help of a huge base of satisfied customers, we have emerged as one of the best custom fabrication shops in the area.
If you have any questions related to custom fabrication, contact us and our professionals will be there to help you. Call us at (360) 284-4355 or (888) 284-4403.