4
Wheel
Parts
for
the
Off
Road
Enthusiast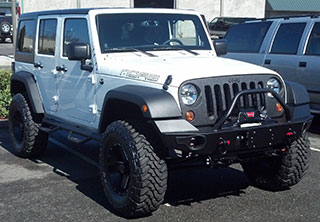 There's good news for off road enthusiasts or simply anyone who needs 4 wheel parts, lift kits, or general truck parts.
Whether you plan to indulge in mud plowing, sand dunes activities, or rock crawling, you can easily buy 4 wheel parts and have them installed here.
Truck parts, including 4 wheel parts and lift kits made of the highest quality material can be purchased at competitive prices from Extreme Options Fabrication.
We deal in fabrication and customization of 4x4 vehicles and provide various 4 wheel parts and general truck parts.
A jeep or an off road truck almost always requires a little bit of customization before it is ready to indulge in different kinds of adventurous sports. Our 4 wheel parts, lift kits, and general truck parts are just what these vehicles need.
With us, off road enthusiasts can start upgrading their vehicle with high-quality 4 wheel parts. The customization may include:
Off road bumpers
The vehicle top
High-quality wheels
Lift kits
Interiors as well as the exteriors of the truck also require a little modification to give the truck a personalized touch.
Lift
Kits,
Replacement
4x4
Parts
and
Installation
Services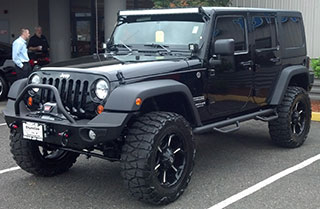 Are you looking forward to more ground clearance? Do you want to give your off road truck a more aggressive look?
If yes, then jeep suspensions and lift kits help you in achieving the desired look. Lift kits come in various forms. Amongst others things, these may include:
Add-a-leafs
Leaf spring lifts
Coil lifts
Shackle lifts
Choosing the right lift kits is very important to achieve the perfect look for your truck.
We have lift kits, other 4 wheel parts, and other truck parts to meet any need or budget.
Truck
Parts
and
Accessories
to
Maintain
or
Enhance
Your
4x4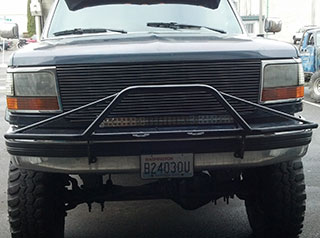 At Extreme Options Fabrication, we have a large number of items stocked up to improve the appearance of your 4X4 vehicle.
Various companies provide truck parts. However, choosing the best always a smart choice. Choose us and the best of our truck parts, including our:
Headlights
Bumpers
Lift kits
Exterior accessories and 4x4 truck parts
When it comes to lift kits, 4 wheel parts, and other truck parts, we provide our clients with state-of-the-art equipment.
We have also priced our accessories competitively to help you get on the road fast and affordably. So, contact us and get in touch with our technicians with the idea of what modifications you want done.
Remember to contact us for all your needs when it comes to 4 wheel parts, lift kits, and truck parts. Call us at (360) 284-4355 or (888) 284-4403.