Hydraulic
Tube
Bender
for
Fabricating
4x4
Roll
Cages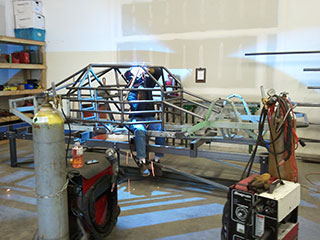 Tube bending is a technique for bending metal into the required shape and design. Tube bending is used to frame roll-cages, which are used in the passenger compartments of vehicles.
A roll-cage protects the occupants from injuries in case of an accident.
A number of roll-cage designs can be specially fabricated, depending upon the requirements for their use.
At Extreme Options Fabrication, we undertake various hydraulic tube bender services. Our hydraulic tube bender experts can bend everything, ranging from simple to complex.
When it comes to hydraulic tube bender services, our technicians are expert at bending:
Bumpers
Cages
Rock sliders
Chassis
Operating since 2007, we have emerged over time as one of the best hydraulic tube bender services in the area.
CNC
Tube
Bender
for
Simple
to
Complex
Tube
and
Pipe
Bending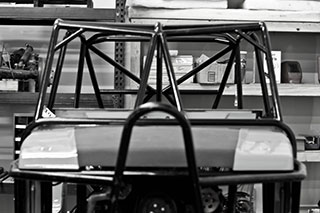 With the help of a CNC tube bender machine, a person can get perfect results. Using the latest technology, the functional and operational abilities of tube bending machines have increased many-fold.
We provide a vast array of services as a CNC tube bender. The CNC tube bender has a number of advantages over conventional machines:
Bending of longer tubes
Spiral tube bending
Simple and complex shaped tube bending
With the availability of a CNC tube bender, residents can get their roll-cages customized according to their needs.
Tube
Bending
Services
for
the
Automotive
and
Commercial
Industry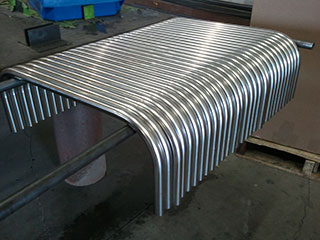 We at Extreme Options Fabrication provide hydraulic tube bender services using the newest CNC tube bender technology.
Our technicians are experts in customizing and fabricating 4x4 vehicles. Automobile owners and industrialists can benefit from the hydraulic tube bender services we provide.
The process of using a hydraulic tube bender requires special skills as a wrong bending angle can lead to incorrect bending of the pipe.
Therefore, always hire experts from the industry in the area of hydraulic tube bending, preferably those who are familiar with a CNC tube bender.
We provide services for:
Company fleets
Industrial machinery
Vehicle enthusiasts
We help our clients with different services related to custom tube bending with a CNC tube bender for automotive or commercial projects.
In order to know more about our services related to hydraulic tube bending or to get your vehicle customized according to your needs, contact us and talk to our experts about your idea.
Our staff is looking forward to helping you with our hydraulic tube bender and CNC tube bender services. Call us at (360) 284-4355 or (888) 284-4403 for all your tube bending needs.