Tow
Hitch
Installation
for
4x4
Trucks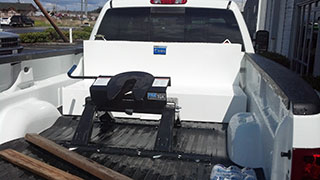 Extreme Options Fabrication is a one stop shop for all services related to 4x4 trucks, including a truck hitch and tow package.
A tow hitch, also known as a tow bar, is an accessory that is attached to the chassis of the truck and is used for the purpose of towing.
Heavy vehicles as well as compact cars can be equipped with a tow hitch. Different types of hitches can be installed in the vehicles. Some of them are:
Weight carrying hitches
Gooseneck hitches
Weight distributing hitches
Plus bumper hitches
The professionals at our company are well trained to install different types of tow hitch units as well as a truck hitch and tow package.
Hitches
for
Towing
Trailers
with
Your
Truck
or
Car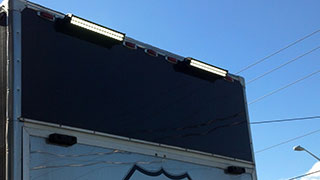 At some time or another, a towing trailer or tow hitch may be helpful to you. Therefore, it becomes necessary to find suitable hitches for your trailer.
While selecting the tow hitch or hitches, the following points should be remembered:
Weight of the trailer
Towing capacity of the tow hitch
Other options such as a truck hitch and tow package
While shopping for a tow hitch or hitches, it should be remembered that it is always better to have excess capacity. Your towing needs may vary from time to time, so a heavier tow hitch is a better option as lighter trailers can also be towed with its help.
When planning to attach a trailer to your vehicle, be sure to get the type of tow hitch that suits your intended purpose. A professional should always be involved with the installation of hitches.
Truck
Hitch
and
Tow
Package
Installation
for
Safety
When
Towing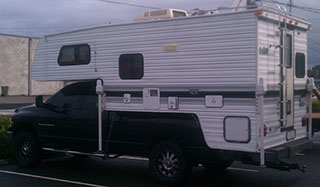 Transform your SUV, truck, or even your compact car into an authentic big rig with the help of a truck hitch and tow package.
Whether you are planning for a holiday on the beach or for a trip up the hills, our truck hitch and tow package will make the activity of towing easier and safer.
While towing, safety remains the major issue. A dependable tow hitch is required to pull the trailer along in a safe manner and this is where experts can provide valuable advice.
With our wide range of accessories for a full truck hitch and tow package, there is no need to compromise on your security.
Our truck hitch and tow package is ideal for:
SUV's
Trucks
Cars
RV's
Tractors
Industrial vehicles and light duty commercial equipment vehicles
Contact our experts for more information about our truck hitch and tow package. Being just a phone call away, our technicians are always ready to answer your questions.
Call Extreme Options Fabrication and speak with our experts regarding your truck hitch and tow package requirements at (360) 284-4355 or (888) 284-4403.