4x4
Custom
Fabrication
for
Off
Road
Vehicles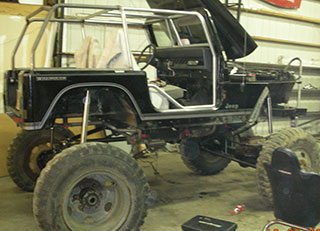 Extreme Options Fabrication has been involved in the 4x4 custom fabrication industry since 2010 and specializes in:
Customization
Welding
Fabrication
Tube bending
Off road bumpers
Roll cage fabrication
No matter how big or small the 4x4 custom fabrication job is, our experts are always more than happy to help clients.
Are you an adventure enthusiast? If yes, then you might be a proud owner of an off-road truck. Having 4x4 custom fabrication for your truck can speak volumes about your personality. It is better than possessing a truck that just looks like every other truck on the road.
For 4x4 custom fabrication, consulting a professional is not just the right choice, but a smart choice. So, the next time you want to hire services related to 4x4 custom fabrication, including off road bumpers and roll cage fabrication, remember us, the right company for the job.
Off
Road
Bumpers
for
Better
Protection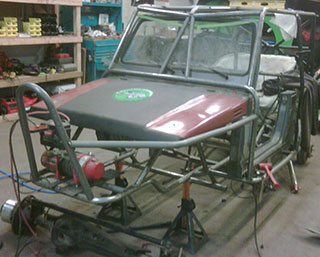 An off-road truck with 4x4 custom fabrication will make its owner proud. So, what is the most important accessory that can be added to increase the appeal of the truck?
Some may say new headlights or side mirrors, but off road bumpers and roll cage units are the perfect way to show your true nature.
Therefore, contact an expert for off road bumpers and roll cage units as both off road bumpers and roll cage units can increase the truck's appeal and attractiveness.
Various companies offer services related to off road bumpers and roll cage units, but choosing a quality 4x4 custom fabrication shop is important since off road bumpers are also responsible for the protection of the vehicle.
New and ultra stylish off road bumpers can make a big difference in the way your truck looks. So choose the right off road bumpers for:
Custom
Roll
Cage
Fabrication
to
Protect
Driver
and
Passengers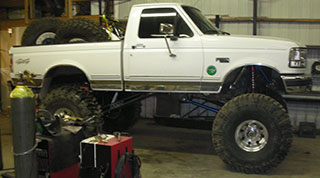 Roll cage units are safety devices that are installed in a vehicle to protect passengers. The major benefits of a roll cage may be seen in some specific vehicles such as:
Racing cars
Military vehicles
Convertible cars
In the above said vehicles, the chances of a person getting injured are high if the car rolls onto its top. Therefore, a roll cage becomes a necessary item.
A roll cage will protect the passengers from getting injured in any kind of road accident.
Contact us, Extreme Options Fabrication, to get 4x4 custom fabrication for all projects, including off road bumpers and roll cage units installed according to your needs. For questions, call us at 360-284-4355 or 888-284-4403.