Full
Service
for
All
4x4
Off
Road
Vehicles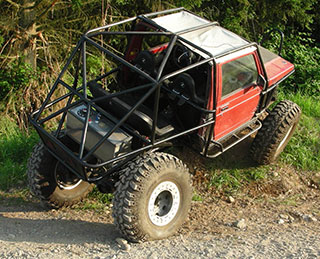 Whether you have brought a new truck or have been using it since years, servicing plays an important role in keeping off road vehicles in their best condition.
Off road trucks are generally involved in adventurous sports and therefore should be kept in the best working conditions.
For all services related to off road vehicles, you should always consult a knowledgeable technician. The professionals at Extreme Options Fabrication offer one of the best services to area clients at competitive prices.
Our services for off road vehicles, all designed to keep your off road truck riding and looking great, includes:
Custom suspension
Custom motor swaps
Tune ups
Air filter cleaning
For all off road vehicles, getting serviced at regular intervals is the best way to enjoy a thrilling trip of rock crawling in the truck.
Custom
Roll
Cages
for
4x4
Trucks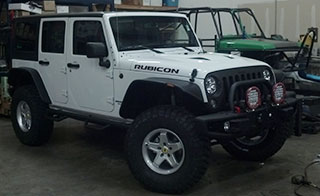 If you have owned off road vehicles, then you might be well versed with the importance of roll cages.
Roll cages can be specially fabricated in order to suit the needs and requirements for all owners of 4X4 trucks.
Off road vehicles are generally designed to conquer tough and rough terrain and this, in turn, means that off road trucks are at a greater risk of tripping.
So if you are planning to buy 4x4 trucks, then it is a good idea to get them equipped with roll cages.
These structures are regarded as additional safety equipments. Therefore, all 4x4 trucks should be installed with these structures.
Roll cages:
Increase the security of vehicle passengers
Add weight and strength to off road trucks
Make off road trucks look more aggressive
Off
Road
Trucks
Can
be
Customized
to
Fit
Your
Needs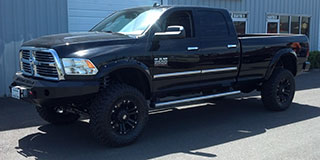 Amongst the most powerful machines, off road trucks are famous for their high performance.
However, customized 4x4 trucks always demand more respect than the ordinary looking trucks. Exteriors as well as the interiors can be customized to give 4x4 trucks a unique look.
When it comes to interior customization, a lot can be done to achieve the required look for 4x4 trucks. Products such as the following can be added to personalize the space:
Cargo organizers
Cruise control kits
Auxiliary switches
While travelling through the rough area, these off road trucks come in contact with dirt and debris. Therefore, it is always better to get your 4x4 trucks serviced at regular intervals or else later on, both money and time will be wasted.
So, bring your off road trucks to Extreme Options Fabrication for complete fabrication, installation and repair services. Custom roll cages for off road trucks are also available with us!
Call us today at (360) 284-4355 or (888) 284-4403 and get your off road vehicles custom modified.