Enumclaw
Off
Road
Bumpers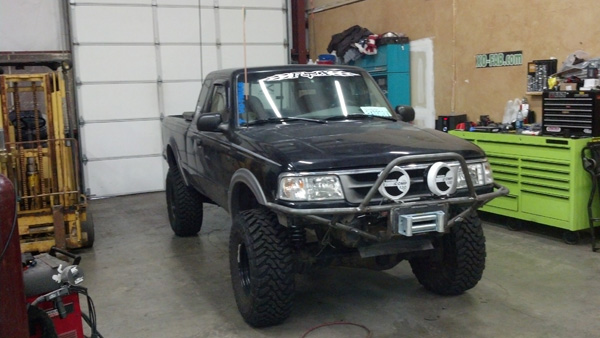 Have you decided to get your Jeep or off road truck fitted with an aftermarket bumper? If yes, then you have come to the right place! Extreme Options Fabrication is the leading source for off road bumpers in the Enumclaw, WA area.
We strive to carry off road bumpers with specific attachments to meet the unique needs of adventure-seeking motorists. We are sure that with us, you will find the ideal product for your vehicle.
We offer carefully designed and diligently crafted off road bumpers for Enumclaw vehicles. Made from heavy-gauge steel with upward-sloping undersides and upward-angling edges, our off road bumpers:
Have good ground clearance at extreme angles
Do not crumple easily
Stand up to corrosion well
Look and function great for a long time to come
Visit us to check out our selection of sturdy off road bumpers with a stylish, shiny, sleek appearance.
Enumclaw
Winch
Bumper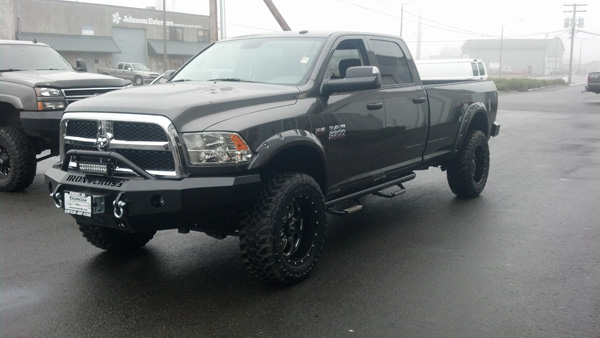 Addition of a front winch bumper is an excellent modification to increase the utility of your off road vehicle and make your drive more hassle-free and safer. Winch-capable off road bumpers give vehicles the capability to handle emergencies satisfactorily. You are sure to appreciate having a front winch bumper on your Enumclaw vehicle when you find yourself in a situation where it is necessary to:
Drag an obstruction out of your way
Pull your vehicle out of trouble
Haul another vehicle to safety
Get in touch with us if you are interested in getting the original factory-fitted bumper of your 4x4 or truck replaced with a custom-designed winch-capable front bumper. We specialize in customization and fabrication of 4 wheel parts for many popular vehicle makes and models. You can shop with us for a Toyota winch bumper, Jeep winch front bumper, and more.
Enumclaw
Front
Winch
Bumper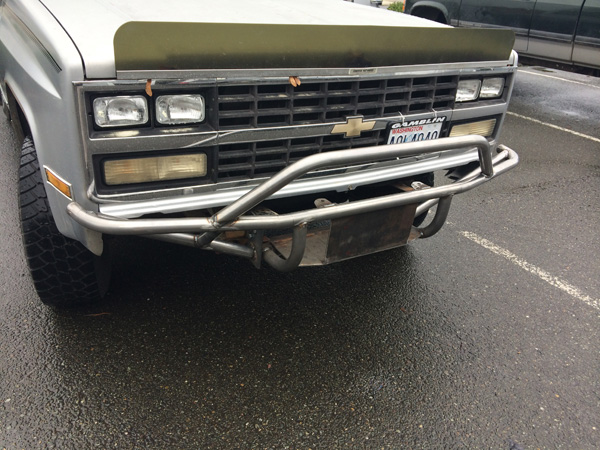 We appreciate that owners of 4x4 vehicles and trucks invest in exterior customization with off road bumpers with the objective of enhancing the versatility, durability, and safety of their precious vehicles.
Our efforts are focused on ensuring that those who come to us to get a front winch bumper for their Enumclaw vehicle leaves with a product that:
Meets the given specifications perfectly
Has steel and weld quality of the highest standards
Adds significantly to vehicle aesthetics and functionality
Delivers excellent value for money
Contact us today to discuss your requirements for a front winch bumper with our experts.
To swap the factory bumper with a front winch bumper, bring your Enumclaw vehicle to Extreme Options Fabrication. Call (360) 284-4355.