Puyallup
Lift
Kit
Installers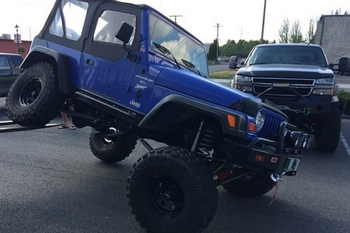 There are several reasons why people customize their vehicles with suspension lift kits such as better visibility, a smoother ride, or being able to drive through tougher terrain. Based on your desired results and driving needs, our lift kit installers in Puyallup, WA, provide different types of lift kits.
Extreme Options Fabrication is home to Puyallup lift kit installers who use only high quality brands for standard vehicle applications and specialize in installation and customization.
We have a team of Puyallup lift kit installers with the experience and expertise required to assist our customers with their suspension needs.
Our Puyallup lift kit installers have the skills and experience to install various lift kits. We offer:
Truck lift kits
Jeep lift kits
Jeep Wrangler lift kits
Car lift kits
Call Extreme Options Fabrication to hire trained and experienced Puyallup lift kit installers.
(360) 284-4355
Puyallup
Lift
Kit
Installation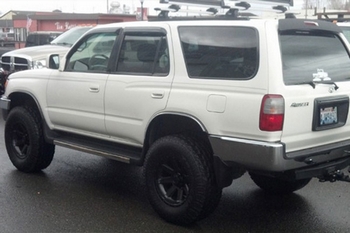 Whatever you drive, we have the right product for you. If you do not know the right lift for your vehicle, our highly trained technicians are here to help.
We will go over the options available to you and help you to decide on the perfect kit. Then we will perform meticulous Puyallup lift kit installation without compromising your safety.
We guarantee fine craftsmanship and a great customer experience in our Puyallup lift kit installation service. Our Puyallup lift kit installation team is dedicated to creating a unique experience for every client.
You can trust us to do the Puyallup lift kit installation timely without hassle with:
Suspension lift kits
Body lift kits
Leveling kits
Coil suspension lift kits
Contact Extreme Options Fabrication to seek professional Puyallup lift kit installation.
(360) 284-4355
Puyallup
Lift
Kit
Install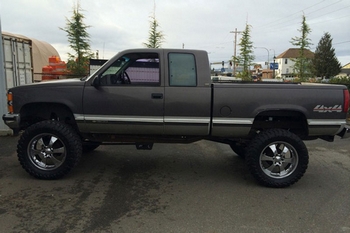 A lift kit can boost the performance and appearance of your vehicle. We provide optimal Puyallup lift kit install service for your car. You can rest assured that you will receive personalized services.
Our Puyallup lift kit install service adds height to your vehicle and makes room for larger tires and ensures a smooth ride on bumpy roads.
Our team ensures that the Puyallup lift kit install is equally correct and functional. They use the latest tools and technology to assess your vehicle and determine the most suitable model. Also, we offer our services at reasonable estimates so anyone can access them.
We offer exceptional Puyallup lift kit install services and ensure our work meets needs and expectations. Our services include:
4x4 lift kits
Off-Road lift kits
Jeep Gladiator kits
Jeep Compass kits
Get in touch with Extreme Options Fabrication for the finest Puyallup lift kit install service.
(360) 284-4355